A sneak peek into SeiES upcoming events and activities
We hope everyone had a nice and relaxing summer! Besides being on holiday, SeiES board has planned the events and activities of the upcoming academic year. We have also made many contacts with companies and organizations in the area of South Ostrobothnia as well as with other Entrepreneurship Societies all over Finland.
The events and activities are there for you
We organize many kinds of events throughout the academic year. Seminars, trainings, competitions each have something different to offer you. You get to learn new skills, meet new people and challenge yourself. The events are held in English but it is also a great way to practice your language skills!
Everyone is welcome to join SeiES official opening seminar on 25 September. You get to hear more about SeiES, meet our cooperating partners and interesting speakers. The event continues with a cocktail party. We can reveal that one of the Dudesons has something to do with the event.
Our members can join our monthly member meetings. The meetings are organized on the second Monday of each month. SeiES invites a quest to each meeting to tell about an interesting topic related to the business world. These events have some food and beverages available. These meetings bring our members together and grows their network. Members are welcome to join our first member meeting at Tornisauna on 11 September. Not a member yet? Join at www.seies.fi/join
Follow us on social media, that way you always know what is happening next! You are also welcome to visit our office on the 6th floor of Frami F building anytime.
Compete with your business idea or problem solving talent
SeiES takes part into the upcoming GrowUp Students competition by organizing pre-coaching sessions for the students that want to participate. GrowUp Students is a growth competition and coaching process for the businesses and business ideas of higher education students in the area of South Ostrobothnia. The price for the winner is 1000 euros!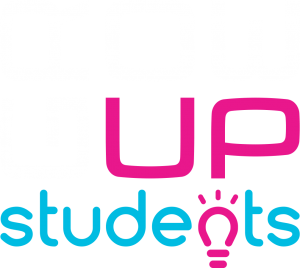 Innovate or Die is a competition where students get to solve real life problems for companies. This year 20 students, five fastest from each faculty of SeAMK, get to participate through SeiES. The competition is held in November at Himos, Jämsä. The best team is to be rewarded with 1000 euros. Stay tuned!
SeiES goes to other events
From our webpage you can also find the events we recommend. One upcoming event recommended by us is Harvest organized by Vaasa Entrepreneurship Society. It takes place in Rewell Center Vaasa on 22nd of September.
"Harvest is the biggest student seminar in Ostrobothnia. Harvest gathers together future-oriented companies, students from all the six universities and engaging keynote speakers."
You can find all the upcoming and recommended events here: www.seies.fi/#upcoming
I hope to see you at our events!
Best regards,
Pauliina