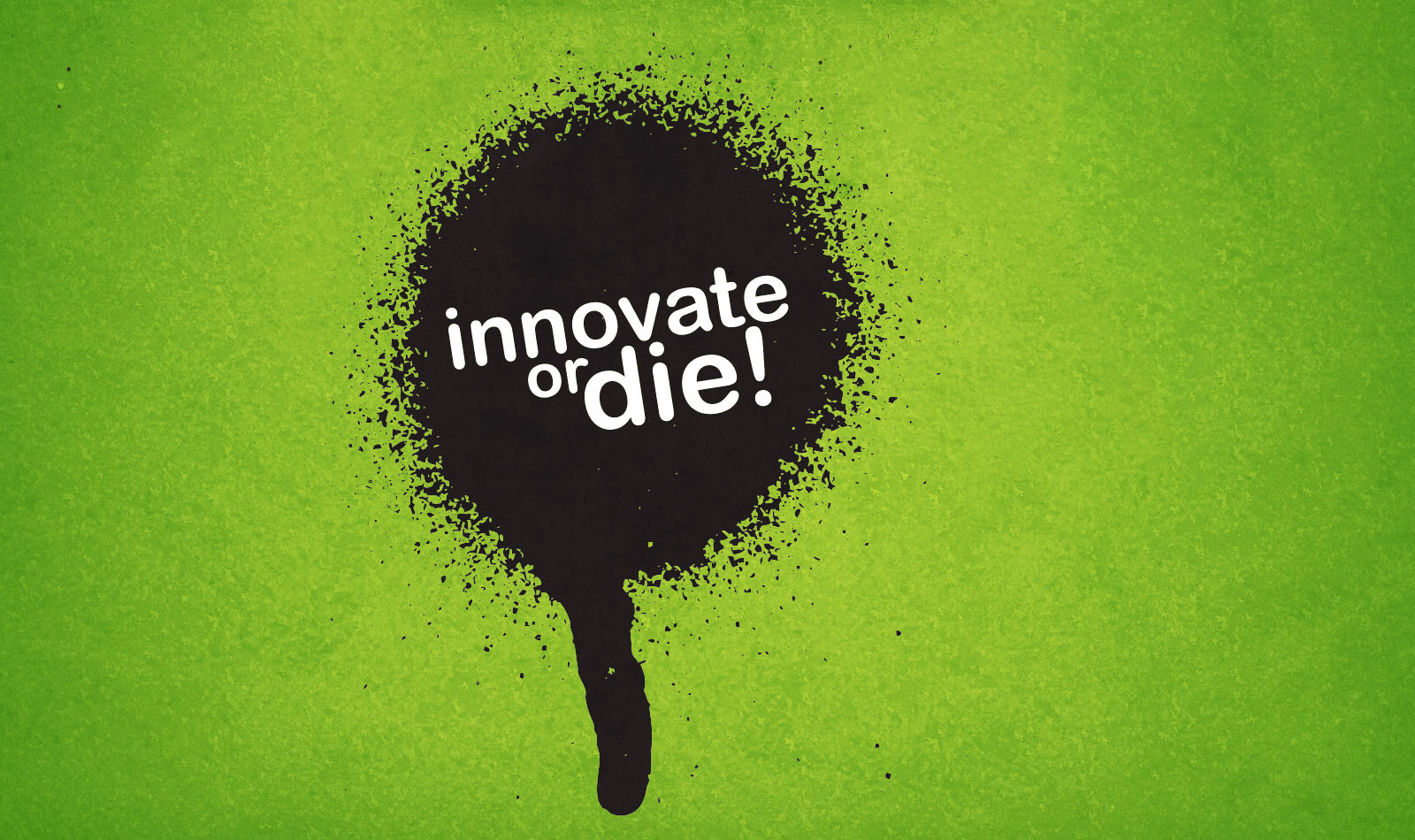 Innovate or die -competition



Innovate or die is a nationwide innovation competition and a study module for students in higher education. Students from different study areas get to create new, innovative solutions for real life business challenges. In the event, companies give their challenges to teams, who have 24 hours to come up with their best ideas. After the innovation work, teams pitch their ideas to the representatives and the best team will be awarded with 1000€ prize money. Every company will have 4-5 teams working on their challenge (approximately 20 students).
This year Innovate or die will be held 16.-17.11. in Himos, Jämsä. Coaching day and a pre-assignment give students all the necessary information concerning innovating in the main event, so it doesn't matter if you have never been innovating or the entrepreneurial mindset is unfamiliar.
SeAMK will grant 2 academic credits for students who have acceptably participated in Innovate or die. The accommodation and food are included for the participants. Along with the experience gained in teamwork and innovation skills you will also get an amazing opportunity to work with other active students and successful companies. Don't miss out on this unique chance to get to show what you're made of!
20 SeAMK students get to participate in this competition – five fastest from each faculty.
SIGN UP AT https://www.webropolsurveys.com/S/EFDB07D0D3C1F1CE.par
The registration will be closed on 6.10. at 12:00.
The 20 participants will receive further information about the pre-coaching session for the competition that is organized at SeAMK on 11 October!
Read more: www.innovateordie.eu/en/students/
Innovate or die FB-page: www.facebook.com/innovateod
Contact us: info@innovateordie.eu
Innovate or die -kilpailu



Innovate or die on korkeakouluopiskelijoille suunnattu valtakunnallinen innovaatiokilpailu ja opintokokonaisuus, jossa opiskelijat pääsevät ratkomaan oikeita yrityselämän haasteita intensiivisesti ja käytännönläheisesti, yhdessä tiiminä! Tapahtumassa yritykset antavat tiimeille haasteen liittyen heidän liiketoimintaan. Tiimit muodostavat ratkaisuehdotuksensa 24 tunnin aikana, jonka jälkeen tuotokset esitellään toimeksiantajille ja parhaat tiimit palkitaan 1000€ palkintorahalla! Jokaista haastetta lähtee ratkomaan 4-5 tiimiä, yhteensä n. 20 opiskelijaa.
Tänä vuonna tapahtuma järjestetään 16.-17.11. Jämsän Himoksella. Tapahtumaan osallistuminen ei vaadi aiempaa kokemusta yrittäjyydestä tai innovoinnista, sillä perehdytämme opiskelijat valmennuspäivän ja ennakkotehtävien avulla. SeAMK myöntää 2 opintopistettä hyväksytysti suoritetusta Innovate or die – kokonaisuudesta.
Himoksella osallistuneille kustannetaan myös majoitus sekä ruokailut. Tiimityö- ja innovointitaitojen kartuttamisen lisäksi pääset verkostoitumaan ja työskentelemään muiden aktiivisten opiskelijoiden sekä Suomessa toimivien yritysten kanssa!
Älä missaa tätä ainutlaatuista tilaisuutta päästä näyttämään, mistä sut on tehty!
20 SeAMKin opiskelijaa pääsee osallistumaan kilpailuun – viisi jokaisesta yksiköstä.
OSALLISTU:  https://www.webropolsurveys.com/S/EFDB07D0D3C1F1CE.par
Linkki suljetaan 6.10. klo 12:00
Nämä 20 osallistujaa saavat sähköpostitse lisätietoa kilpailun etukäteisvalmennuksesta, joka pidetään SeAMKissa 11 lokakuuta 2017.
Lue lisää: www.innovateordie.eu/fi/opiskelijoille/
Tapahtuman FB-sivut: www.facebook.com/innovateod
Ota yhteyttä: info@innovateordie.eu